RECRUITMENT
Hey!
Unfortunately the recruitment is over for this year 2021-2022.
But we'll see you next year to try your luck and join this crazy JE!
Recruitment for the 2021-2022 year is unfortunately over. But stay tuned for the next edition!
Before applying for a job, we recommend that you carefully review our recruitment file , that might already interest you.
All students on the Louvain-La-Neuve campus in BAC1 or higher can apply to join LSM Conseil.
Do you need help or simply some advice to prepare the different steps of your recruitment? Use the chatbot to ask us your questions!
Do you want to be part of the LSM Conseil adventure in a different way? Do you want to put your knowledge and experience to good use in one of our client projects? Don't hesitate and propose yourself to collaborate with us in our engineering (EBU) or management (MBU) projects!
In order to better understand what is going on within the LSM Conseil, we have organized a question and answer session with the board members. We invite you to watch it to learn more about our Junior Entreprise!
They tell you about their experience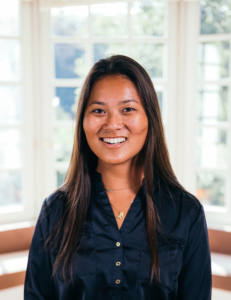 Cyrielle
Commercial Developper
Cyrielle
As Community Manager, I ensure the smooth running of LSM Conseil's social networks. The importance of our social networks is not to be neglected, because it is through them that we communicate most easily, whether it is with the campus or our clients. This allowed me to learn not only how to develop a strategy for the communication plan and how to make visuals, but also how to manage a team that I can count on to help me deliver ever more qualitative content!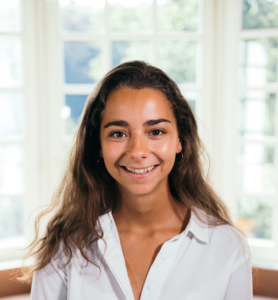 Elise
Quality Analyst
Elise
The key word of my LSM Conseil experience is "discovery". Being in Law, I discovered this world of business that I didn't know at all. I had the chance to meet great people and to build real friendships. As a QA, ISO9001 no longer holds any secrets for me and its concrete application at LSM Conseil has allowed me to work with members of all departments. I get a lot of positive feedback from this rather unusual experience!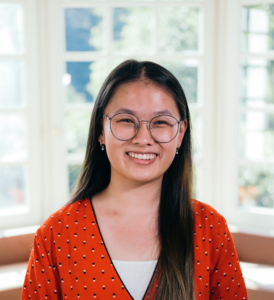 Sophie
Human Ressources
Sophie
LSM Conseil not only allowed me to do something completely different from my studies, but also to find a passion for events. My best project was the organization of the LSM Cup! I highly recommend this experience to anyone who would like to start a new adventure.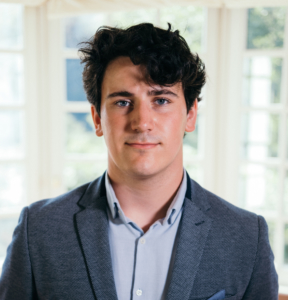 Théo
Project Leader EBU
Théo
What does it mean to be a member of the Engineering Business Unit? Above all, it means moving forward with a great team ready to work as well as to laugh.
During my year I was able to learn how to manage projects in web development, IT but also in marketing! Quite amazing for someone who never took a marketing course in his life. But fortunately, thanks to the other members who are more competent in this field, I was able to manage and learn a lot. With my teammate we were able to make a project of which I am extremely proud.
If I had only one sentence to say to summarize my experience at LSM Conseil, it would be that you should not be afraid to launch yourself, the experience is too beautiful to miss.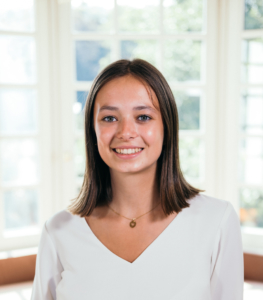 Oriane
Project Leader MBU
Oriane
During my first year of undergraduate studies, I had many questions about the meaning of my courses and these years of study for my future professional life. When I heard about LSM Conseil, I immediately saw the opportunity to give meaning to what I was doing, but also the opportunity to be an actor of the change I dreamed of thanks to the direct contact with companies. Today, I feel that these objectives are beginning to be fulfilled and I hope to continue in this direction for my future projects at LSM Conseil!
With the Sustainable Business Unit, you will have the opportunity to put a whole series of theoretical concepts into practice in a professional setting. Tired of greenwashing and dirty boxes? Want to make a difference? Get moving and join the SBU start-up to help companies in their environmental transition and in their introspection exercises. Help them to reinvent themselves, to do things differently. You have strong values, ambition and the desire to do something meaningful? Roll up your sleeves and come work with us. Walking in the streets is good, helping companies to change is better.
In addition to our projects and services, we also offer training courses taking place on the UCLouvain campus.
This year, the Excel and Bourse trainings had to be cancelled, but here is a brief summary of them:
Excel training
Did you know that Excel was one of the main skills required by companies? In order to open doors for you, LSM Conseil organizes essential training sessions to teach you how to use this spreadsheet software.
Excel training
The training consists of 4 sessions given by experts in Microsoft Office. These sessions each last 2 hours (18h20-20h20) and take place during the first four-month period. In addition, each training is accompanied by materials and participants receive a certificate when the 4 training sessions have taken place.
Stock market training
Have you always wanted to invest your money in the stock market but don't know how to go about it? Are you afraid to take the plunge? Then come and follow the training courses organized by LSM Conseil and learn how to invest your capital!
Stock market training
The training consists of 5 sessions given by professionals. These sessions last 2 hours (18h30-20h30) and take place during the second quarter. A virtual stock market simulation is also organized in parallel with the training sessions. This allows participants to discover the stock market without risking their capital.
Attention: Due to the current sanitary conditions, the stock market formation will unfortunately not take place this year. We will be back soon for other interesting formations!