ENGINEERING
The engineering department is entirely composed of civil engineering students. LSM Conseil offers companies development of the technical aspect of their projects, either by helping them through the development of their products, or by conducting various studies to evaluate them.
COMPUTER SCIENCE
Digital technology is challenging all companies. LSM Conseil supports you in this transformation so that you do not miss the boat. We offer a wide range of services from website to mobile apps.
MARKETING
Marketing is a key success factor for your company. LSM Conseil supports you throughout the entire process, both upstream in order to identify your customer and competitors, and during your advertising campaign. Finally, LSM Conseil also offers you various studies to evaluate your reputation and brand image.
STRATEGY
Strategic thinking is a crucial component to ensure the long-term success of your company. With a young look and with the help of databases from the Université Catholique de Louvain, LSM Conseil gives you the keys to establish a sustainable strategy.
LEGAL ADVICE
We employ law students to provide you legal advice. We help you in the drafting of your contracts, franchises, quotations and lease agreements. We also guide you through all the legal aspects of setting up your company.
B Corp
Your company is developing an in-depth reflection on social responsibility and you wish to highlight it, emphasize your efforts or even accentuate them? The B-Corp certification accurately evaluates your company around this theme. It also opens the door to a growing network of companies sharing the same values. This standard is beneficial for both you and your customers.
LSMConseil will assist you to obtain this accreditation in 3 steps!
1. evaluation of your performance to determine if you are able to obtain certification (80/200 points required)
2. if you have not reached 80/200 or if you wish to go further, we formulate proposals for concrete measures to be implemented to increase your score
3. we are carrying out precisely the proposed measures that will lead you to the accreditation of the Standard.
Do you want to be part of the precursors of this international movement?
Make an appointment, we wil make it happen together.


"As co-CEO and co-founder of Exki, I called upon the services of LSM Conseil for a strategic mission. Throughout the project, the LSM Conseil team completely satisfied our management committees. Indeed, LSM Conseil perfectly understood our demand, managed to involve the various members of Exki in the mission and demonstrated a high level of professionalism. Moreover, the project leaders have clearly explained their outcomes to our staff and the work achieved has fulfilled our expectations."

"We have decided to call on LSM Conseil for a study in the field of energy on the Belgian market. We were pleasantly surprised by the experience. Indeed, throughout the collaboration, their members have demonstrated a very high level of professionalism and have provided us with results that meet our expectations."

"Deloitte relied on the service of LSM Conseil in the context of a project about a specific recruitment strategy. I was very impressed by the professional approach, the responsive and clear communication of the Project Leader and his team. The outcomes were very useful for our team. In fact, we took into account the advices given by LSM Conseil in the scope of our talent projects. My team and I were definitely satisfied by the excellent work and results of this collaboration."

"L'Oréal called on LSM Conseil to market a new range of 100% bi-logical products for hair salons. In order to help our sales representatives in the field, we needed a roadmap adapted to this type of product. After defining the methodology with us, the Project Leader and his team were responsible for collecting the data from our target customers. At no time during the project did we have the impression that we were dealing with students, we were dealing with real flexible and professional consultants. The final result was perfectly in line with our expectations and we were very satisfied with the work done."

"LSM Conseil perfectly understood our demand, managed to involve the various parts of our business and demonstrate a real professionalism. The project leaders fulfilled our demand with really good quality. In view of these wide-ranging elements, we confirm that LSM Conseil offers reaI added value services to its clients."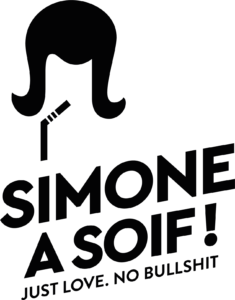 "We liked the project a lot, there's a real match of values between us. LSM Conseil is quite complementary to a classic consulting firm: where other people have experience to share, they are more motivated and have a new outlook which is not yet preformated by the system. That's why we came for, for their fresh look and challenge on what we were doing."

"We called upon LSM Conseil's service for a strategic project. Together, AGC and LSM Conseil strive to work on building's energy efficiency. In view of this wide-ranging elements, I can confirm that sustainability stands so close to LSM Conseil that they strive to bring most people together such as companies, other students and their stakeholders."